What's Growth hacking? Another Buzzword? No! Growth hacking is not just another puzzling concept. Actually, it's a simple one. There is a revolution in the area of early growth, and we want to help you understand this new phenomenon. Growth hacking is a data-driven approach and a collection of smart marketing techniques. They focus on achieving scalable growth in the business world.
The term growth hacking was introduced by Sean Ellis. Growth hacking is a marketing strategy that uses rapid experimentation across different channels and product development paths to determine the most effective way to grow your business. Unlike traditional marketing, growth hacking does not always follow a methodology or processes., because it focuses on goals, results, and profitability.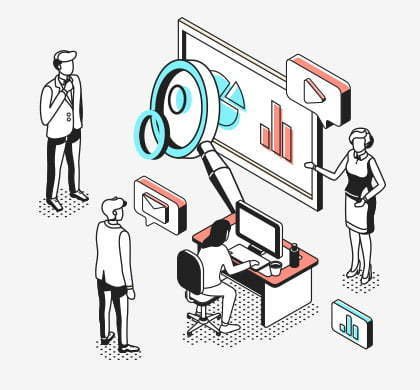 Growth Hacking – An ideal growth marketing
Growth hacking is a resource-saving, low-cost digital marketing strategy that helps you grow and maintain an effective user base, sell products and gain visibility. Instead of a bad code that could ruin your computer and your life, consider "hacking" from a life-hacking perspective. Growth hacking are mostly related to beginners and small businesses. In other words, an organization that doesn't have a lot of money to invest but needs an immediate result. However, this is a scalable concept that can be applied to any online business willing to grow and maintain an active user base.
Growth hacking is a common term for strategies that only focus on growth. This is often used for early stage ventures that need to grow quickly with a small budget in a short time. The goal of a growth hacking strategy is usually to get as many users or customers as possible at the lowest cost possible.
Who is a growth hacker?
Growth hacker are those who use their creative, low-cost strategies to help companies acquire and retain customers. Growth hacker are also called growth marketers, but growth hackers are more than marketers. Anyone involved in a product or service, such as a product manager or engineer, creative marketer, product manager and data analyst, can become a growth hacker. They focus on one goal: finding the most effective and efficient way to grow your business. This usually includes quick trials across marketing channels, continuous focus on product development, rather than focusing on creating and participating in the company's user base.
How to start with growth hacking?
Now the next big question is: How does a growth hacking works? For every company, it's about finding out why you are growing up and finding ways to do it purposefully. You can simply use Dave McClure's "Pirate Funnel" growing technique, which are Acquisition, Activation, Retention, Referral, and Revenue (AARRR). Other measures include raising awareness, which is an important part of growth hacking. Either way, it can attract traffic and visitors, turn visitors into users, and keep them as satisfied customers.
Companies are starting to adopt the growth hacking approach by firstly, creating and testing a product to make sure people are ready to pay for it. This can help you collect data, understand your buyer's key roles, and tailor your growth marketing strategy accordingly. You can find out if you are always on the right track by updating your products regularly and getting feedback from your customers. At the same time, market the product to promote continuous growth and monitor the success of these results. A-B testing and other conversion optimization techniques are essential for growth hacking.
A growth hacker is a person whose true north is growth.
Sean Ellis