In today's highly competitive market, SEO marketing is more important than ever. Since search engines serve millions of users every day, answering questions and finding solutions to problems. It's safe to say if you have a business, website, blog, or an online store, SEO can certainly help you get your targeted audience and free traffic from search engines like Google and Bing. SEO can definitely improve the searchability and visibility of the entire business, but what is its real value? Why is SEO so important?
Search engine optimization is critical to online business success. Every business needs to understand what SEO is, how it works, and the potential traffic generated for any type of marketing. Many brands and businesses know (or think) that they need SEO for digital assets. But today we will tell you why companies need SEO to take their brand to the next level, regardless of what industry they are running in or the size of their business.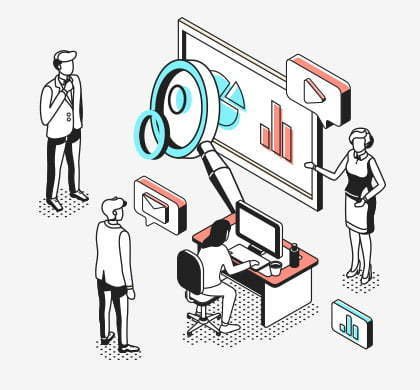 Why is SEO so important?
Search Engine Optimization is a way of determining which websites according to their keyword must rank highest in the search engine. Users adore and truly trust search engines and when a website scores the highest spot on them, this tells the searchers that their site is the most reliable source in the category. The higher the ranking of the results page, the more clicks, and traffic on your site. SEO can also improve the user experience and increase the likelihood that today's customers can be your next potential clients.
SEO is also a cost-effective way of promoting and branding your business in the market. In a highly competitive industry, paid website traffic can be very expensive. For sure, you can buy advertisement and some good marketing strategy, but if your budget is tight, SEO is a great way to increase the proper traffic to your website without paying directly to any source.
Is SEO important for your business?
You may already be running a number one business in a highly competitive industry, or maybe you want to know if there are other options beyond SEO, that will work hard to classify and get the visibility you need. No matter what is happening to your business right now, SEO is important for you in every situation. Whether your business is new, old, struggling, successful, small or large, SEO is the key to your online success. In fact, SEO is important even if you are the only person solely running a business in the industry.
SEO is all about controlling your business. We all know that we cannot control many things related to our business. We have no control over the emergence of new competitors, customer reactions to new product launches, or quarterly profits. However, we can reach new heights in SEO. This means, to some extent, that we can control the number of website visitors we get, that directly affect online sales or leads, which can give you a great online earn. Putting up your money in SEO is a direct investment towards the visibility and profitability of your website. Regardless of what the future holds, if your SEO is operating at a constant pace, you can use this visibility to help your business grow.
There are no secrets to success. It is the result of preparation, hard work, and learning from failure.
Wendy Piersal